The MSA choir is the biggest vocal ensemble for grades 6 to 12. They sing a variety of pieces from very well known works such as Carmina Burana, Hallelujah chorus, and also more abstract works. Practices are from
8-9:10 am
on Tuesdays and Fridays. They usually performs in the Winter and Spring concerts.
All ages and talents are welcome!

"
Choir is a lot of fun! It's really fun to get together with a group of people who have the same interests. We sing challenging songs and work to improve every detail, but we have fun doing it!" -Shannon Koperski, 10th grade
Powered by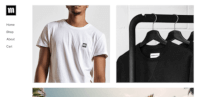 Create your own unique website with customizable templates.