The Jazz Ensemble is a collection of high school jazz players who perform for the annual Jazz Coffee House and Sounds of Hope concerts. It meets at 4-5 PM on Tuesdays and Fridays. Contact Mr. Shelton if you think you might be interested!
"The MSA Jazz Band is a great ensemble for anyone who plays music. The songs that you get to play are pretty cool. Not only do we play jazz, but we also play rock, funk, latin, and more. We also do improve solos, which may sound hard but are pretty fun to do. We play in sports events throughout the school year and in the Sounds of Hope Concert and the Jazz Coffee House." -James Cho, 9th grade
Powered by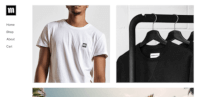 Create your own unique website with customizable templates.